I love homemade salad dressings and Balsamic is my favorite. Even though I'm pretty frugal by nature, I tend to splurge on balsamic vinegar. For years now I've gotten the "Antica Italia Balsamic Vinegar" from Modena, Italy at Tony Caputo's Market and Deli in Salt Lake City.  It's thicker and sweeter than other brands and, it's only $12.99 for a liter and $7.99 for a 500ml bottle. This is the vinegar they use on their deli salads and sandwiches and it is delicious!  They also have a market with lots of meats, cheeses, pasta, olive oils, balsamic vinegars, chocolates and even fresh fish. Their meatball sandwiches are especially good, so stop by Tony Caputos Market and Deli for lunch when you're in the area. And if you don't live in Utah, you can order their products on-line.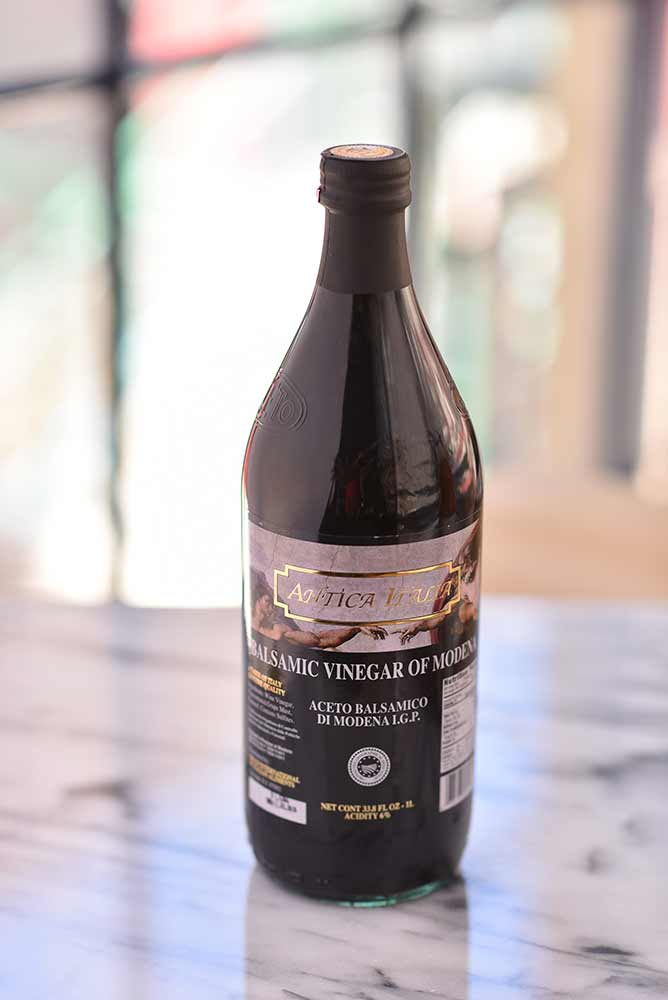 I'm also a big believer in making homemade salad dressings because they don't contain all those unidentifiable ingredients. Plus they taste much better than store-bought and I can control the type of oil I use. I typically use more vinegar than oil thus reducing the amount of fat but preserving the flavor. I've developed several other homemade dressings which I will share soon in a salad dressing post. I hope you enjoy this simple Balsamic Dressing!
---
Balsamic Dressing
1/2 cup balsamic vinegar
1/4 cup olive oil
1 clove fresh garlic
1 tsp dijon mustard
1/2 tsp salt
1/2 tsp pepper
Pour vinegar and olive oil into a salad dressing bottle or a canning jar. Peel and finely chop the garlic clove. Add garlic, dijon mustard, salt and pepper to oil and vinegar mixture. Shake well to combine. Serve with Roasted Vegetables or your favorite salads.
---
Root Notes
You can use a blender or a Magic Bullet for this recipe and pulse until mixture is emulsified.  What does that mean you ask?  It's a mixture of "two or more liquids that are normally unblendable".  This process mixes them nicely and makes the dressing thicker too.
Adjust salt and pepper to taste.
Use your favorite balsamic vinegar or pick-up a bottle from Tony Caputo's.
I like using a little dijon mustard as it makes the dressing more creamy and cuts the tartness of the vinegar without having to add more oil.
I always use olive or avocado oil in my salad dressings because they are the healthiest options.